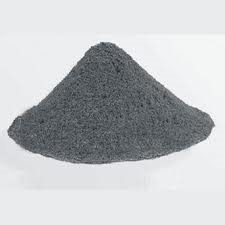 It is the waste of ferro chrome industry. Silicon metal and alloys are produced in electric furnaces The smoke that results from furnace operation is collected and sold as silica fume, rather than being landfilled. Perhaps the most important use of this material is as a mineral admixture in concrete. It is one of the nono-chemical in construction business.



APPLICATIONS:
The most homogenous material used in concrete. It does not show uneven reactions of fly ash and usage amount is very limited for better strenght.
Used in prefabricated buildings and components and cast in place concrete when quick high resistance is required.
Used in flooring of heavy vehicle traffic roads, airports, ports. Reason of achivement of long lasting concrete against erosion. Saving from maintanence cost in long term .
Used to prevent erosion in sea buildings, hydrolic construction, dam, sea port, tunnel and bridge.
Used in the concrete which is in contact with hazardous chemicals such as nuclear centers, chemical production fields and warehouses of hazardous chemicals. It is very important for the environment protection. It protects concrete against sulphate attacts.
Used to achieve light concrete with C80 strenght .
Used in repair and reinforcement of concrete.
Used to protect steel reinforcement of the construction, to increase binder effect in order to protects it from corrosion.
Prevent concrete from chlor attacks in parking areas and autoban bridges.
Practised with tremie pipe in under- water construction, waving deflecters.
Prevents vibration and used in self compacting concrete.
Cost and labor saving in shotcrete applications.
Stops coagulation of the cement, decrease shrinking, permeability.
Energy saving in in crusher and roller mill
Elacticity of the concrete increases, durability of concrete becomes longer
Since it is a nano chemical, it fills the capillar void.